Principal Investigator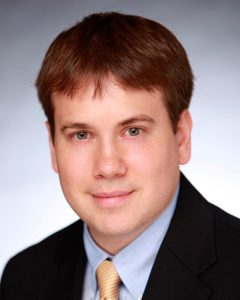 David T. Plante, MD, PhD
Assistant Professor, Department of Psychiatry
Medical Director, Wisconsin Sleep
Program Director, Sleep Medicine Fellowship
University of Wisconsin-Madison
dplante@wisc.edu
(608)232-3328
Dr. Plante is a clinician-scientist with a broad background in sleep and psychiatric research that has shaped his translational perspectives on biomedical investigation. He attended medical school at the University of North Carolina School of Medcine, during which time he conducted basic circadian research on crytopchrome in the laboratory of Dr. Aziz Sancar, sponsored by Howard Holderness Fellowship. Dr. Plante subsequently completed residency in Adult Psychiatry at the Massachusetts General/McLean Hospital program in Boston, MA. Dr. Plante then completed a clinical sleep medicine fellowship at Brigham and Women's Hospital, followed by a dedicated research year sponsored by a physician-scientist training award from the American Sleep Medicine Foundation (ASMF), under the mentorship of Dr. John Winkelman. Since coming to the University of Wisconsin-Madison in 2010, Dr. Plante has continued to conduct translational research at the sleep-psychiatry interface, sponsored by Research Awards from the ASMF, Brain and Behavioral Research Foundation, and NIH.
---
Current Graduate Students:

Jesse D. Cook, M.S.
University of Wisconsin-Madison
jdcook4@wisc.edu
Jesse earned his Bachelor's degree in Psychology with a double minor in Chemistry and Classical Studies at the University of Arizona (2012).  Jesse worked as a research assistant in Dr. Richard (Dick) Bootzin's Sleep Research Laboratory where he developed a fundamental understanding of sleep methodology, utilization and analysis of sleep diary and actigraphic data, and proficiency with polysomnographic (PSG) application and interpretation using 6-channel electroencephalography (EEG).  He joined Dr. Plante's Laboratory in June of 2013 as a Research Specialist within the Department of Psychiatry.  In Fall of 2017, Jesse began his pursuit of a doctoral degree in Clinical Psychology at the University of Wisconsin-Madison, under the primary mentoring of Dr. Plante.  Notably, Jesse recently defended his Masters project - Identifying Subtypes of Unexplained Hypersomnolence: A clustering analysis - and currently serves as a clinical graduate therapist in UW's Psychology Research and Training Clinic.
With a broad interest in the bidirectional relationship shared between sleep and mood disorders, Jesse specifically applies high-density EEG (256 channel) to evaluate neurophysiologic differences - during sleep and wake - in sleep-disordered populations.  Furthermore, he has established an expert understanding of the ability of consumer sleep trackers (CSTs) to quantify and classify sleep.  Additionally, Jesse has a proficiency in utilizing sleep diaries, actigraphy, and EEG to assess sleep-wake characteristics.  Furthermore, Jesse has developed an analytic skill-set with programming capabilities in MATLAB and R.  In his free-time, Jesse enjoys the culinary arts and utilizes running, biking, and swimming for the purposes of short-term/long-term health and optimized well-being.  Moreover, Jesse is extremely passionate about sports with a noteworthy affinity for the Chicago Cubs, Chicago Bears, and University of Arizona Wildcats.
---
Current Research Team:
Research Specialists:
N/A
Research Assistants:

Sahand Eftekari


I am a current 5th-year senior studying Biomedical Engineering with plans on attending medical school after my undergraduate studies.  My longitudinal research interests have been focused on lower limb biomechanics and clinical sleep medicine.  Specifically, my work has been centered around biomimetic motion for amputees and sleep-related disorders of hypersomnolence.  In my spare time I love to travel and spend time with friends.
Erika Dallmann
Megan Sippy, B.S.
Sara Khan

I'm a Senior at UW-Madison completing a double major in Biology and Spanish along with a certificate in Global Health. My long-term career goals involve obtaining a Master's in Public Health along with a Medical Degree. This lab fuels my interest of viewing sleep disorders as a public health burden in regard to declines in productivity and comprehensive well-being in individuals. Overall, I enjoy exploring new places that allow me to learn about different cultures and their perspectives on health and well-being. 
I carry senior status and am pursuing a degree in Neurobiology with an additional certificate in Education and Educational Services. Post-graduation, I aim to pursue further training focused on a PhD in the Neurobiology of Diseases as well as a complimentary Masters in Integrative Neuroscience.  My time assisting the Plante Laboratory has culminated in a passion for understanding the neurologic mechanisms underlying healthy and disordered sleep, as well as sparked my interest in optimizing sleep for peak human performance.  Outside of my academic life, I like to travel… So, contact me if you have any interesting, upcoming travel plans!
I am presently a freshman looking to enter into the Pharmacology and Toxicology program with the intended desire to pursue a career in drug research and development. Currently, my main research interests center on psychoactive substances and medication as treatment for mental illnesses. In my free time I enjoy painting, drawing, and running.
David Ferry
---
Previously Affiliated Members:


Graduate Students:
Emily Forscher, PhD

Research Specialists:
Mike Prairie, B.S.

Research Assistants:
Sydney Notermann
Mike Prairie
Sam Boroumand
Lara Rotar
Logan Zweifel
Amber Plowman
Miscellaneous:
Michael Goldstein, PhD
Christopher Zarbock